1. März
Humanity is all but extinguished after a war with partials--engineered organic beings identical to humans--has decimated the world's population. Reduced to only tens of thousands by a weaponized virus to which only a fraction of humanity is immune, the survivors in North America have huddled together on Long Island. The threat of the partials is still imminent, but, worse, no baby has been born immune to the disease in over a decade. Humanity's time is running out.
When sixteen-year-old Kira learns of her best friend's pregnancy, she's determined to find a solution. Then one rash decision forces Kira to flee her community with the unlikeliest of allies. As she tries desperately to save what is left of her race, she discovers that the survival of both humans and partials rests in her attempts to answer questions of the war's origin that she never knew to ask.
amazon

6. März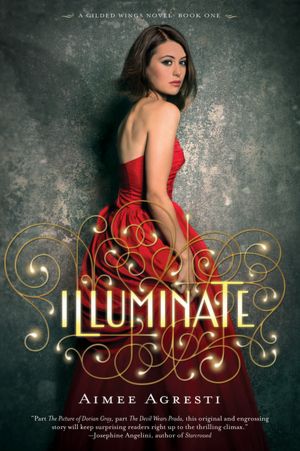 Haven Terra is a brainy, shy high school outcast. But everything changes when she is
awarded a prestigious internship at a posh Chicago hotel under the watchful eyes of a
group of gorgeous strangers: the powerful and alluring hotel owner Aurelia Brown; her
second-in-command, the dashing Lucian Grove; and their stunning but aloof staff of
glamazons called The Outfit.
As Haven begins falling for Lucian, she discovers that these beautiful people are
not quite what they seem. With the help of a mysterious book, she uncovers the evil
agenda of Aurelia and company: they're in the business of buying souls. Will they succeed
in wooing Haven to join them in their recruitment efforts, or will she be able to
thwart this devilish set's plans to take the souls of her classmates on prom night at the
hotel?
amazon
20. März 
Even angels make mistakes in this page-turning epic romance
When her parents are murdered before her eyes, sixteen-year-old Helen Cartwright finds herself launched into an underground London where a mysterious organization called the Dictata controls the balance of good and evil. Helen learns that she is one of three remaining angelic descendants charged with protecting the world's past, present, and future. Unbeknownst to her, she has been trained her whole life to accept this responsibility. Now, as she finds herself torn between the angelic brothers protecting her and the devastatingly handsome childhood friend who wants to destroy her, she must prepare to be brave, to be hunted, and above all to be strong, because temptation will be hard to resist, even for an angel.
amazon